AlliedOffsets CDR Market Update
Our CDR Market Overview report provides an update on the CDR Market.
Our reports gives an update on:
Overall CDR market commentary
Price projections per ton and at scale
Top CDR buyers by volume
The full list of potential firms to sell CDR credits to
Investors and suppliers of CDR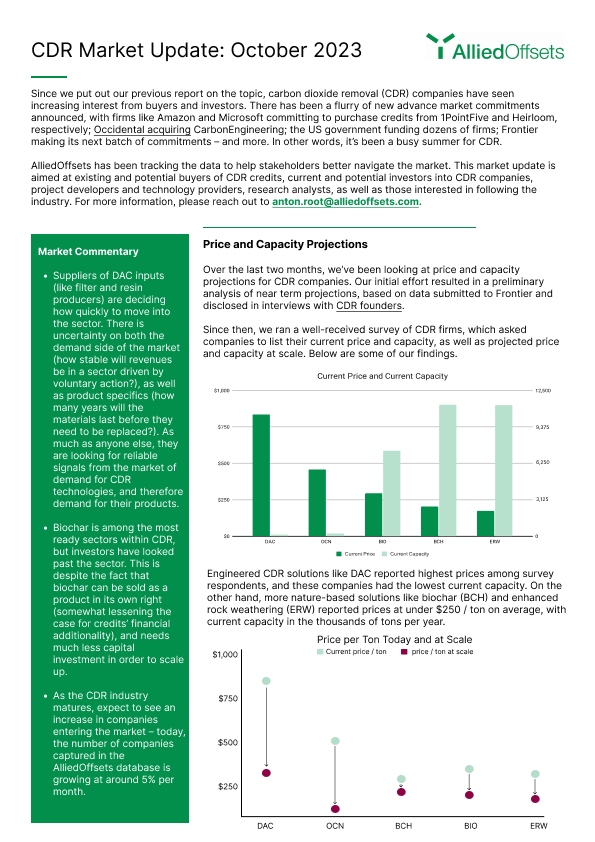 Other Reports
AlliedOffsets Corporate Buyers Report September 2023
Our September 2023 report provides an update on corporate activity in the VCM and the CDR space.
Our reports enable readers to:
Understand which corporates are offsetting with newer vintages, and credits that are more expensive
Find out how we rate the corporates
Find out what companies are buying CDR credits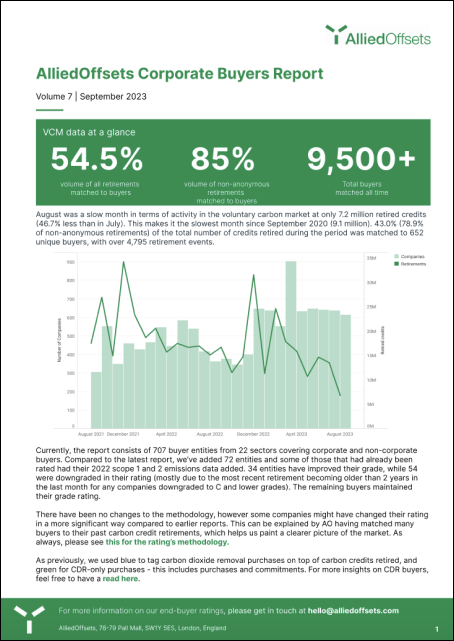 Buyers of CDR Credits: A Brief
Over the past year, AlliedOffsets have been adding data on carbon dioxide removal (CDR) into our ever-growing database on the voluntary carbon market. This report provides a sneak peek into the demand side of CDR and we wanted to highlight some more companies that are increasingly looking at CDR credits in order to offset their emissions.
Download the full report!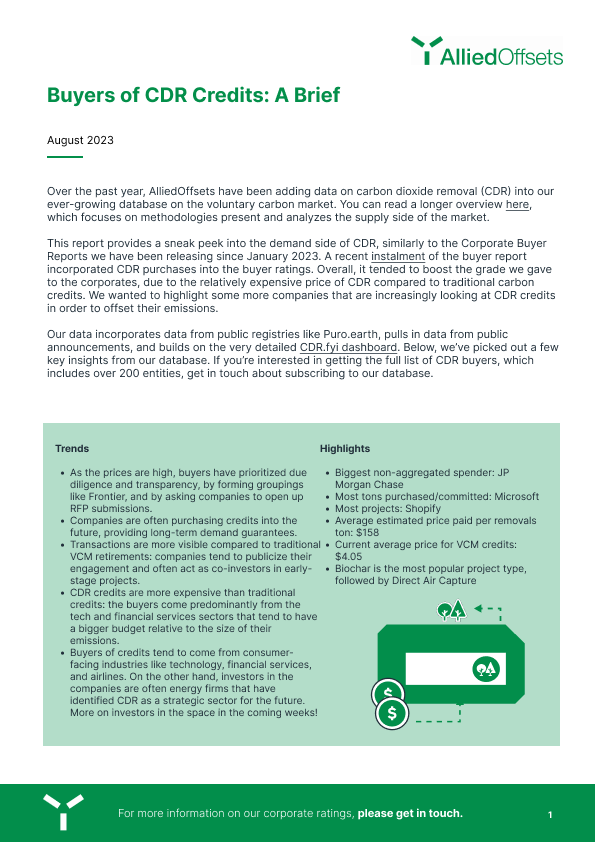 AlliedOffsets CDR Report
Our New CDR Report offers global insights on Carbon Dioxide Removal Projects
Through extensive research and data collection, we have compiled a detailed account of CDR projects, highlighting their scale, scope, and geographical distribution.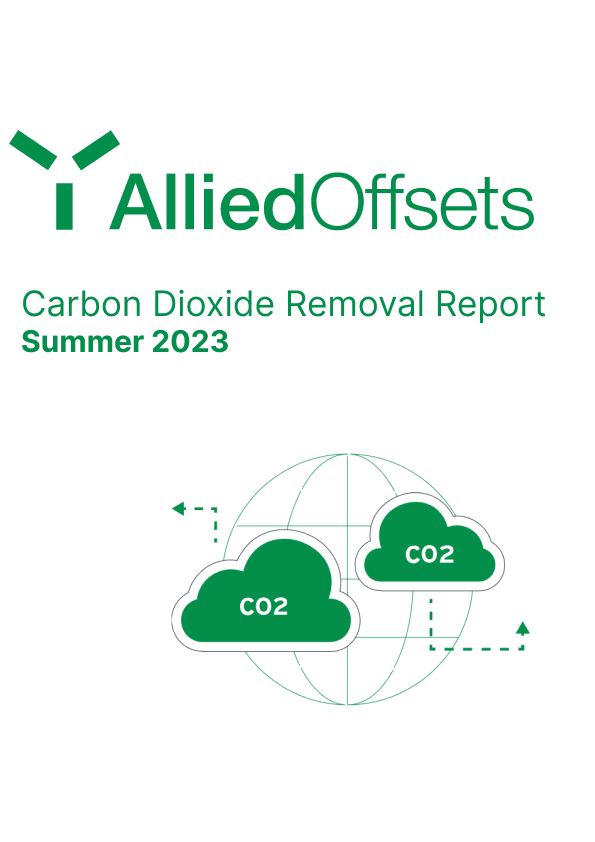 2022 VCM Recap and 2023 Forecast
Our January 2023 report highlights the key developments of 2022, and looks ahead to what promises to be a foundational year for the voluntary carbon markets. Please fill in the form below to download a copy of the report!