AlliedOffsets allows researchers, individuals, and businesses to better understand the carbon offset market.
What We Do
Carbon offsetting is becoming increasingly popular as companies and individuals around the world take a more active role in mitigating climate change. However, there is no aggregated registry for all the projects, making it difficult to know what the projects are, and how they compare with others. Our Premium Dashboard allows researchers, individuals, and businesses to access information on projects across various registries, in order to make the market more transparent and available to all.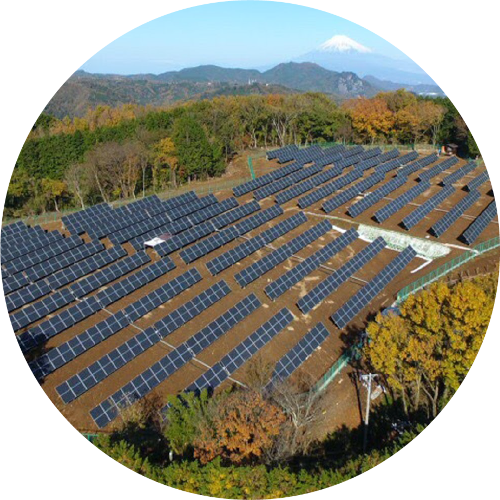 Who We Are
AlliedOffsets was created by  AlliedCrowds, a data and tech firm based in London. We are expanding the database and are looking for the right people to help us grow. If you're interested in carbon offsets, climate change, and technology, please get in touch!
Our Team
Lars Kroijer
Director
Lars has two decades of financial market experience, and is author of Money Mavericks and Investing Demystified. He has a BA from Harvard University in Economics and an MBA from Harvard Business School.
Anton Root
Head of Research
Anton is in charge of conducting carbon market research, implementing client projects, and building products for AlliedOffsets. He graduated Magna Cum Laude from New York University and obtained his MSc in Economics at SOAS.
Patrick Kuehn
Head of Sales and Marketing
Patrick has led Sales and Marketing teams throughout a 20+ year international career. He graduated Magna Cum Laude from the University of Illinois and obtained his Master of International Business Studies from the University of South Carolina. Patrick speaks French, Italian, Spanish and German.
Jenna Zhang
Carbon Regulatory Analyst
Jenna conducts regulatory research on carbon markets and implements client projects. She graduated Summa Cum Laude from the University of Rochester with BAs in Political Science, East Asian Studies, and Economics.
Nikhil Joseph
Software Engineer
Nikhil works on backend development and data analysis for AlliedOffsets and client projects. He has a Masters in Data Science and Analytics from Royal Holloway University.
Batsirai Chikadaya
Business Development Lead
Batsirai is the business development lead representing AlliedOffsets in Sub-Saharan Africa from Harare. He has 6 years entrepreneurial experience as the Founder and CEO of an agribusiness specializing in livestock production, marketing, and online sales. He holds a BSc Honours Degree in Computing Majoring in Information Systems from UNISA.
Antonina Krause
Senior Carbon Market Analyst
Antonina conducts research on carbon markets, focusing on the demand side of the market. She also helps in implementation of client projects. She graduated from Erasmus University Rotterdam with a BSc in Economics and MSc in Global Business and Sustainability.
Antonia Drummond
Data Lead
Antonia analyses voluntary carbon market data to identify trends and develop products for AlliedOffsets. She graduated Magna Cum Laude from Washington University in St. Louis and has an MSc in International Development from the London School of Economics.
Luke Martin
Software Engineer
Luke is a full-stack software engineer with experience in database systems, cloud computing, API development and software and website application development. He also has experience working as a data analyst and machine-learning engineer in the railway and finance industries. He graduated with Honours from Newcastle University and holds an MSc in Computer Science.
Elias Ghosn
Administrative and Research Support
Elias's role is to support the team with administrative work, helping to support the day-to-day operations of the company, and research projects. He holds a Bachelor's degree in Communication from the Far Eastern University.
Laurene Roa
Administrative and Research Support
Laurene conducts research and administrative support for AlliedOffsets, especially around data on the voluntary carbon market activities of corporates. She studied Human Ecology at the University of the Philippines Los Baños.
Tushar Babbar
Carbon Market Data Analyst
Tushar works in the data team, exploring how to improve our products and best present trends in the VCM. A national level badminton player in India, Tushar obtained an MSc in Data Analytics from the University of Warwick, a Diploma in Data Science and Business Analytics from University of Texas, Austin, and a BSc in Computer Science from St. Stephen's College, Delhi.
Zach Clement
Business Development Executive
Based in London, Zach has a background in Print Media Sales before deciding to enter the VCM sector — a topic he is particularly keen on. Zach has an undergraduate degree from Oxford Brookes University and is a keen sports fan, especially Rugby and Football supporting Arsenal FC and Harlequins RFC respectively.
Maria Benzoni
Carbon Market Intern
Maria analyses voluntary carbon market trends and researches geospatial data to develop products for AlliedOffsets. She graduated Cum Laude from Leiden University College and is currently pursuing a Master in Sustainable Finance from Polimi School of Management.
Soren Vines
CDR Analyst
Soren is our Carbon Dioxide Removal Analyst. He conducts market research on the growth and trajectory of the CDR market and its implications for businesses. He graduated from Imperial College London in Geophysics and has experience handling design and technology projects from emerging markets across the world.
Fundile Maphanga
Carbon Policy Analyst
Fundi conducts research into regulatory frameworks which govern carbon markets for AlliedOffsets and client projects. He has experience consulting in governance and political economy in Southern Africa, and is currently completing his Master's degree in Environment, Politics and Development at SOAS University of London.
Minnie
Head of Puplick Relations
Minnie is an adorable and energetic team member, in charge of providing cuddles and receiving treats from the team. She has learned multiple tricks during her pawfessional education, and is keen to learn more about how canines can contribute to the voluntary carbone market.
Open Positions
Business Development Executive
Reporting to the Head of Sales and Marketing, this is an excellent opportunity for a business development professional to join a growing firm active in the intersection of technology, finance, and sustainability.
Marketing Coordinator
Reporting to the Head of Sales and Marketing, this is an excellent opportunity to help in executing an outreach and marketing strategy for an agile firm determined to disrupt the carbon market.
Carbon Market Internships
Our internship program is under way! Get in touch if you'd like to learn more about the voluntary carbon market, and see what it takes to work at a fast-paced data and tech startup in the sustainability sector!